As someone who makes their home in west Calgary, I've had many opportunities to familiarize myself with all of the great stores and restaurants in the area. Among all of the restaurants in West Calgary, I tend to frequent a few the local pubs and lounges quite regularly. Whether I'm visiting with my family, friends, or clients, it's always a good time. I want to be able to share my top 3 pubs in West Calgary with you so that if you're in the neighbourhood, you won't have to think twice about where to go. They are Fergus & Bix, Original Joe's, and 722 World Bier House and you can read all about them out below:
1) Fergus & Bix – Restaurant and Beer Market
Fergus & Bix is one of Calgary's premier craft beer markets. Located in West Springs Village at 873 85th Street SW, this restaurant has been described as "the type of neighbourhood pub that every community should have (Source.)" The Fergus & Bix menu features steadfast classics like the famed F&B burger and an appetizing weekend brunch menu, but the pub boasts an incomparable selection of microbrews and craft beer that's bound to impress even the most seasoned beer drinkers.
Click here to view Fergus & Bix profile on the neighbourhood website for West Springs, Calgary and write a review today.
2) 722 World Bier Haus – Restaurant and Lounge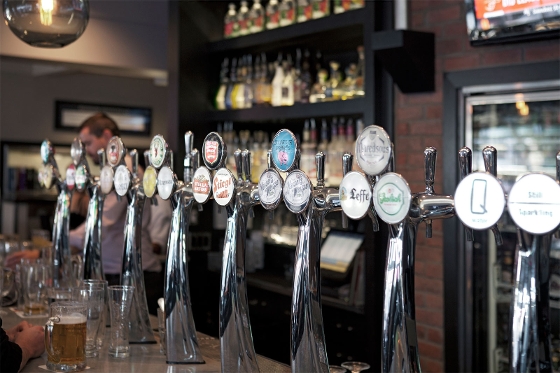 722 World Bier Haus is an upscale restaurant and lounge that has earned a solid reputation for their made from scratch cuisine and their wide selection of both local and international beers. Their website features a section called "Bier University" where 722 World Bier Haus's resident beer expert will keep you posted on the latest facts, trends, and so much more. The newly built West Calgary location is a great place for everything and anything from afternoon client meetings to date night.
3) Original Joe's – Restaurant and Bar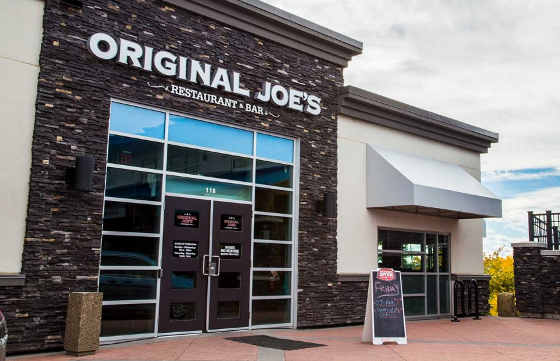 Original Joe's is another one of West Calgary's more popular restaurant chains. Located at #112, 318 Aspen Glen Landing SW in the Aspen Landing shopping Centre, Original Joe's menu features something for every taste. This pub is a great place to come and share some appetizers over one of their Original Joe's in-house brews or enjoy a hearty meal with family and friends.
Click here to view Original Joe's profile on the neighbourhood website for Aspen Woods, Calgary and write a review today.
I hope you enjoyed my list of the top 3 pubs in West Calgary. Be sure to keep your eyes peeled for an awesome new contest I will be hosting alongside these fine establishments. If you have any further questions about my picks for an evening out, or care to learn more about West Calgary real estate, I can be reached at:
Website: http://totalhomemarketing.ca/
Email: georgebyma@shaw.ca
Direct: (403) 690-2020