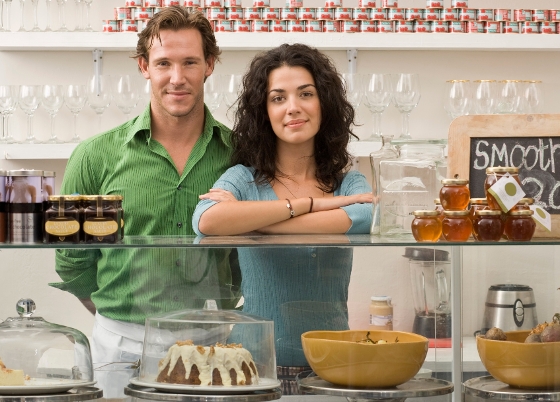 As Parkbench's Neighbourhood Sponsor for West Springs and Cougar Ridge, Calgary, one of the main reasons I was so excited to bring this innovative new platform to our community was all of the potential that it held for local business owners. Did you know that as a local business owner, you're able to create a totally free profile on http://Parkbench.com/westsprings and begin marketing your products or services to the community? Well, you can, and in my latest article I'm quickly going to explain 5 ways that your business can benefit from claiming your free profile on Parkbench.
1) Gives you another venue to list your business information
When people are looking for a specific product or service, most of their searches will begin online. Parkbench automatically pulls all of the business listings in a neighbourhood and organizes them by name and category on the corresponding Neighbourhood Site. If you own a business in the neighbourhood, there's a good chance that it's already been listed on Parkbench. It's then as simple as heading over to your neighbourhood's and claiming your business page.
Once you claim your business's page, you're able to flesh it out with a picture of your storefront, relevant contact information, and links to your company website or relevant social media channels. This is all done with the hope of people in the neighbourhood finding out about you and your business!
2) Make announcements
West Springs and Cougar Ridge's Neighbourhood Site has a news feed that's unique to the neighbourhood. The feed is populated by different deals being offered by businesses, news articles that are relevant to the neighbourhood, and different events taking place in the community. But, once you've claimed your free business profile on Parkbench, you're able to make announcements that will ensure that your business remains at the top of the neighbourhood newsfeed, and top of mind for potential customers.
3) Offer deals and coupons
Parkbench gives businesses who have claimed their free business profile with a few different ways to offer deals and specials to customers—and the best part is that they don't take a cut!
Unlike websites like Groupon, Parkbench offers a brand new way for you to offer savings to new customers, and guarantee returning customers. Deal websites, like Groupon, are notorious for offering crazy deals that prompt new customers to drive across the city to claim a deal one time—but the trouble for small business owners is that once those new customers have claimed the coupon, they never come back to the store. And that's in addition to the fact that they take a cut of the business' profit. As you know, all businesses strive towards creating repeat business.
But, as a business owner on Parkbench, you're able to offer:
- Coupons to first time customers to attract some new clientele.
- Advertise current in-store specials.
- Offer flash deals that only take place during a certain time of day.
- Grant deals to customers who have visited your business and have written a review about it on Parkbench.
4) Have reviews written about your business
When people are deciding on which restaurant they want to eat at, or which service provider they should call, they'll want to hear what other people have to say about it first. Parkbench gives local business owners in West Springs and Cougar Ridge, Calgary a way for them to have reviews written about their business, reply to them, and offer coupons to the customer for having a review written about their business. It's a win-win because in addition to having people spread the word about what makes your business great, you're also guaranteeing a returning customer.
5) Create events
Once you've created your Parkbench business profile, you're able to use your account to create new event listings in the community. By clicking on the "Events" tab of the Neighbourhood Site, you're given the option of adding an event. Say for example your clothing store is hosting a sidewalk sale, or your restaurant is holding a wine tasting event, you're able to upload the event details straight to your Neighbourhood Site and give friends of the community yet another place to get the information that they need to know.
Check out these videos below to learn more about how Parkbench benefits small businesses:
If you care to learn more about the benefits that come with claiming your free profile on Parkbench's West Springs and Cougar Ridge Neighbourhood Site, I can be reached at:
Website: http://totalhomemarketing.ca/
Email: georgebyma@shaw.ca
Direct: (403) 690-2020